These are my number 3 and number 4 designs. They are made out of 20 triangles, glued together.
I put them in one post because they are pretty muck alike when folded, but still, they look different as a final result.
First I made
Euxine
, and its name comes from Pontus Euxinus, the latin name of Black Sea. Andrei ( from
Kusudania
) gave me the triangles idea, and he chose this name because we are both born in Constanta, the harbor city, near Black Sea.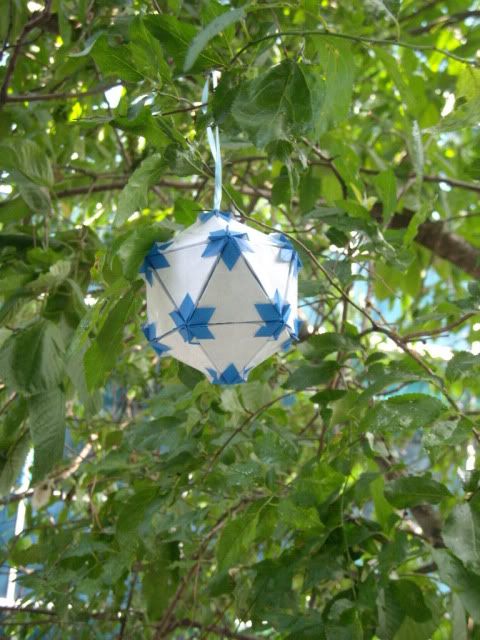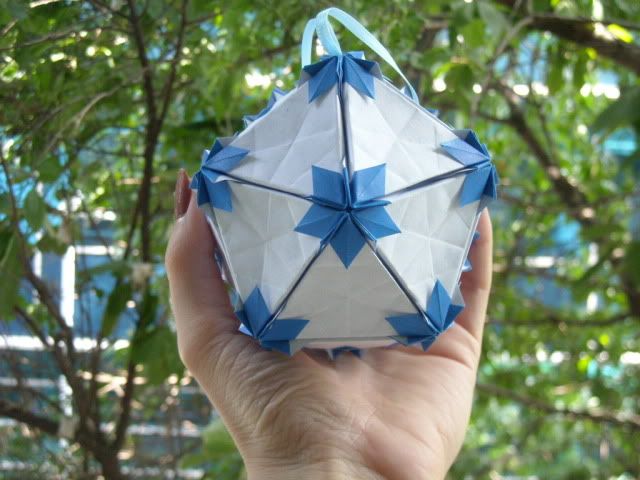 And then
Mitzu
came, and I called him that because it looks like the Mitsubishi emblem. :)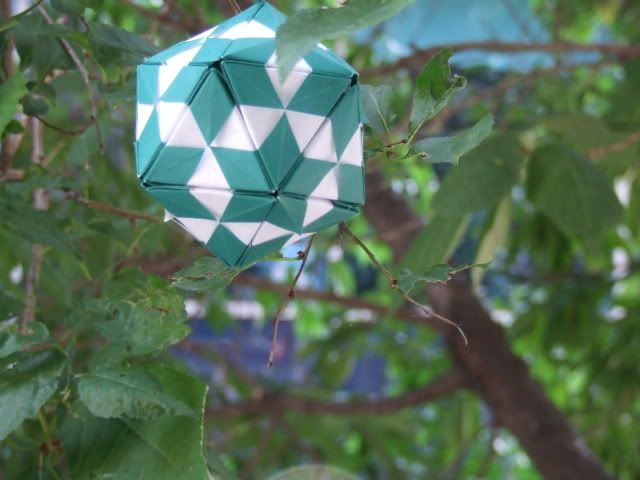 Here is the diagram for
Euxine
.
Here is the diagram for
Mitsu
.